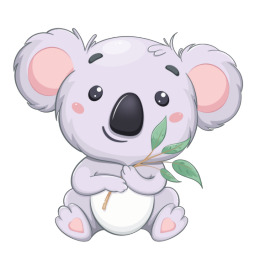 Free to play. Build up your daily KPOINT token reward!
Total NFTs Earning Rewards: 339753
Supported Collections and Pools
csmellykoala | smellykoalas | KOALWAX | KCHAWAX | KPOIWAX | pixeltycoons | nethrimdsign | createdwlove | amigos2space | kingandqueen | stondwarlord | sublimesound | secretsavior | galactic123c | brsketchart1 | justjanicejm | supremekings | funmangalaxy | outofcontrol | santawaxnfts
WHAT IS KOALA Rewards?
KOALA Rewards awards individuals who own World of Smelly Koala assets with FREE KPOINT daily.
Holding any of our official or guest collections NFTs or contributing to our official liquidity pools makes you eligible for KOALA Rewards.
This loyalty program is exclusively available on the WAX Blockchain, and it aims to RECOGNIZE and REWARD individuals.
IMPORTANT POINTS TO NOTE
KPOINTs are awarded and updated once a day by the system. You will receive it as long as your KOALA Rewards status is active and valid.
Reactivate your KOALA Rewards every 24 hours to keep rewards active!
Any account idle for 30 days or more may be deleted for server optimization.
A minimum of 30 KPOINT and 1 NFT from collection smellykoalas is required before a weekend withdrawal can be requested with a 10% fee to support the initiative.
Reward Rates are subjected to review and can be changed or cancelled.
In the event of dispute, World of Smelly Koala reserves the right to make the final decision.